REED Next Program Manager, Ivan Smith, has been recognized as a REED Champion Among Us!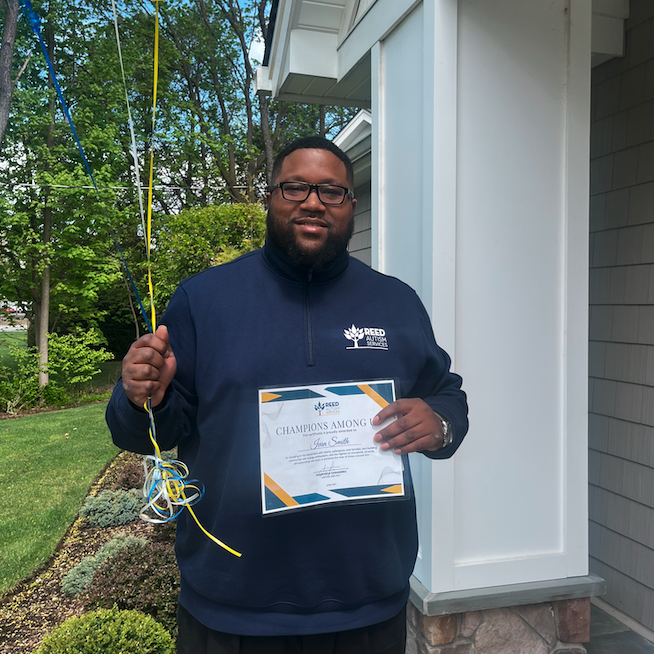 This title is given to team members who excel in their interactions with students, clients, families, and fellow colleagues, building community with energy, enthusiasm, and the highest of standards while demonstrating new ways to enhance the lives of those around them.
Ivan received praise for being an exceptional program manager, described as "the most helpful, supportive, and caring manager" and "one of the most compassionate, loyal, and earnest souls" they have ever met.
Others shared, "His genuine concern for each of the REED residents comes from deep within his heart. Ivan is always willing to lend a helping hand and values his DSP's opinions and recommendations. He works very hard to ensure his group home is active, engaged, and the happiest it can be every day."
"We are incredibly fortunate to have Ivan as a valued member of our team," said Ja'Quan Dunn, REED Next Residential Coordinator. "His passion, dedication, and genuine care for others make him an exemplary program manager and a true REED Champion Among Us."
Congratulations Ivan! If you know of someone who deserves to be recognized for their outstanding work, please nominate them here. Winners are selected monthly.