REED ACADEMY INSTRUCTOR RYAN HAUK NAMED A REED CHAMPION AMONG US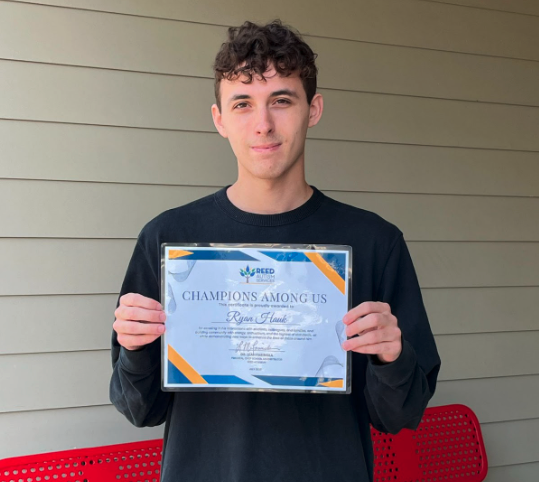 Ryan Hauk, an instructor at REED Academy Oakland, has been named this month's REED Champion Among Us! This title is given to team members who excel in their interactions with students, clients, families, and fellow colleagues, building community with energy, enthusiasm, and the highest of standards while demonstrating new ways to enhance the lives of those around them.
Ryan received accolades for being the "unsung hero of Class A." He was also praised for his rapport with students, genuine interest in their success, and unique ability to de-escalate significant behavioral episodes.
"Ryan is a true champion among us! He is very supportive and resourceful both in and out of the classroom. He develops a great relationship with his students and coworkers and is committed to the success of everyone. Ryan will always jump in to lend a helping hand and create a positive environment," said Dr. Leah Farinola, Principal, Chief School Administrator.
Congratulations, Ryan! If you know of someone who deserves to be recognized for their outstanding work, please nominate them here. Winners are selected monthly.