REED INTENSIVE BEHAVIOR SERVICES BEHAVIOR ANALYST, MIA MCGOWAN, NAMED A REED CHAMPION AMONG US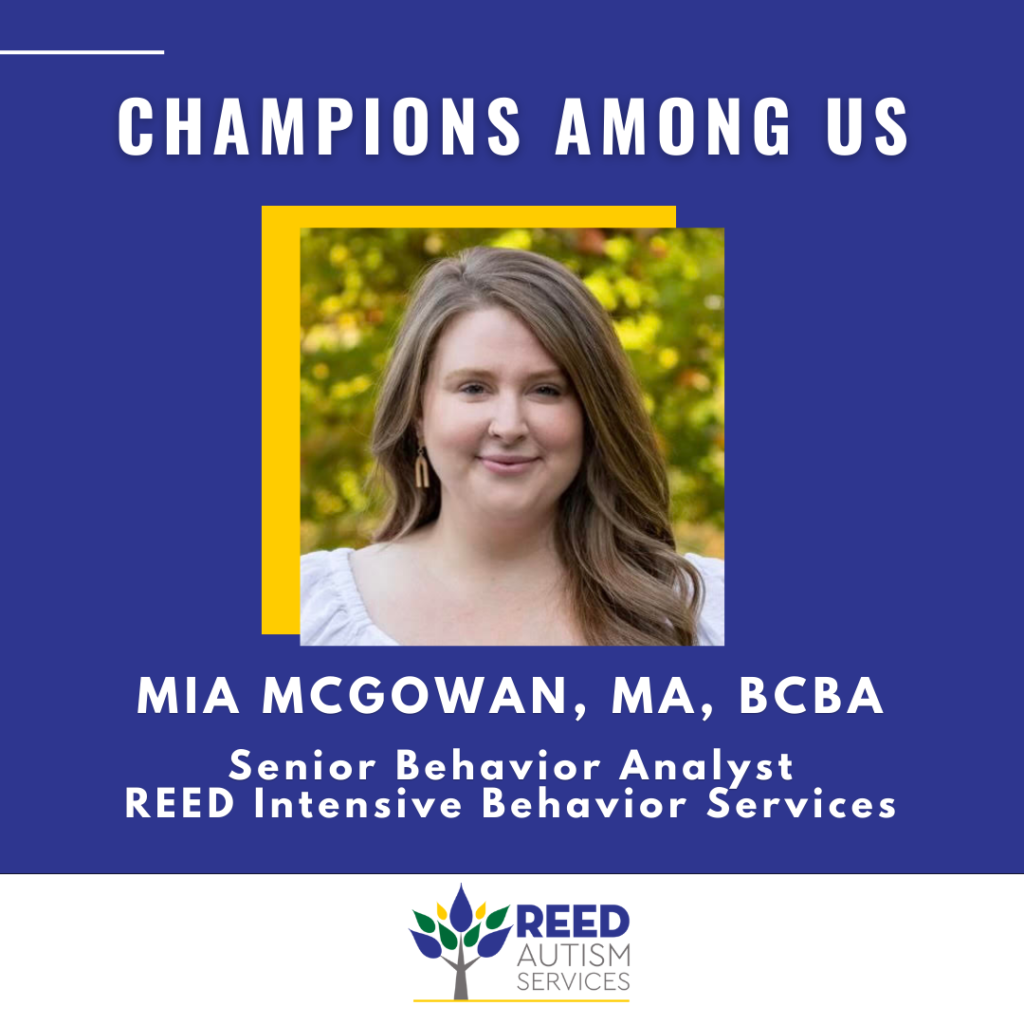 Mia McGowan, MA, BCBA, Senior Behavior Analyst at REED Intensive Behavior Services (RIBS), has been recognized as a REED Champion Among Us! This title is given to team members who excel in their interactions with students, clients, families, and fellow colleagues, building community with energy, enthusiasm, and the highest of standards while demonstrating new ways to enhance the lives of those around them.
Mia's dedication to improving the quality of life for individuals and families has garnered well-deserved praise. Her passion for her work is evident in her efforts to ensure ethical and effective services for individuals with autism. Always willing to lend a helping hand, Mia has also provided supervision to BCBA candidates as they complete their certification requirements. Before joining RIBS in August 2022, Mia served as a Classroom Consultant/BCBA for REED Academy
David Wilson, Ph.D., BCBA-D, Director of RIBS, explained, "With her new role, Mia has showcased her leadership qualities. She played a vital role in piloting the RIBS program, working alongside me to conduct intensive behavior sessions, while leading her classroom staff. Since officially joining RIBS, her contributions have been instrumental in helping establish this critical REED program."
Congratulations Mia! If you know of someone who deserves to be recognized for their outstanding work, please nominate them here. Winners are selected monthly.