Autism can turn an entire family's life upside down — and profoundly affect more than just parents and siblings.
Feeling helpless and worried for the future, grandparents, aunts, uncles, and other extended family members can also get caught up in the swirl of emotions that come with a diagnosis. In honor of National Estate Planning Awareness Month, learn how two members of the REED community found ways to positively impact their loved ones and leave a lasting legacy for generations to come.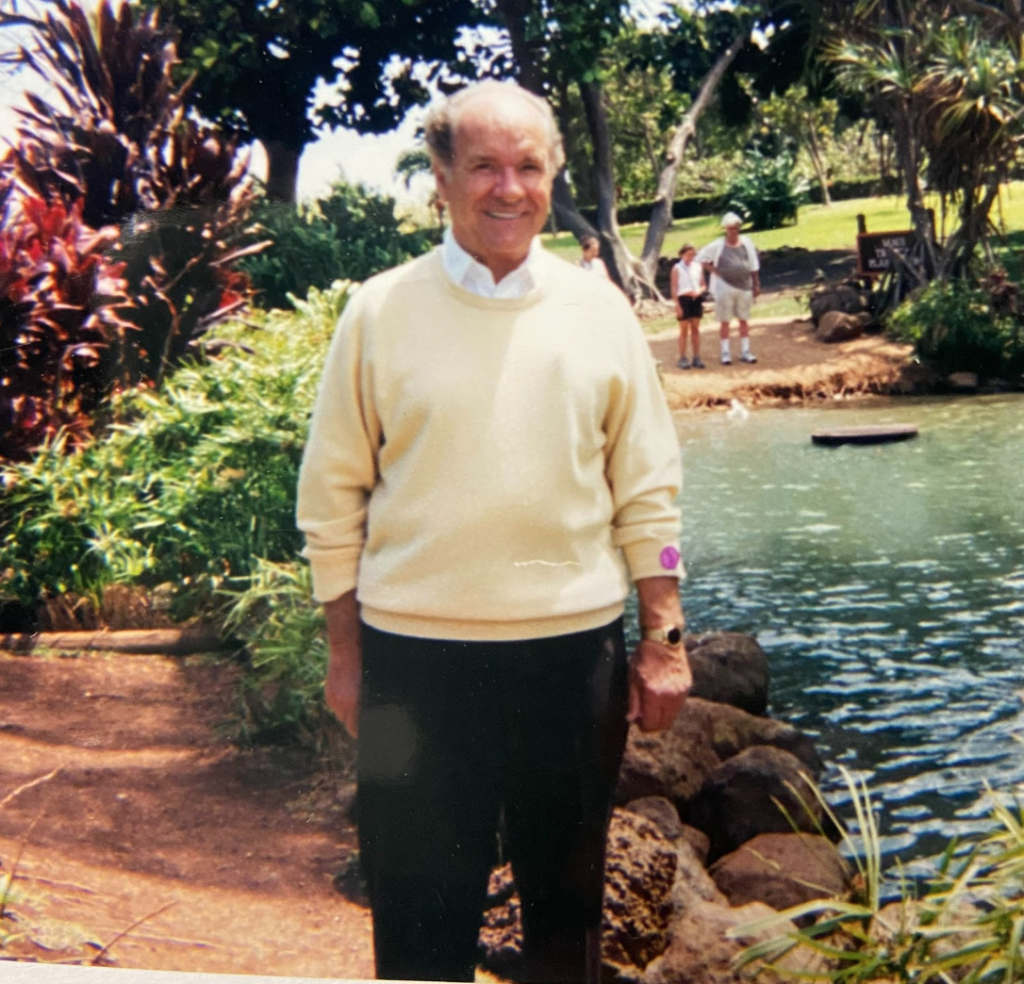 Harry, uncle to REED Academy Founding Family Member, Athena Nicholas, and great uncle to Mark, one of REED Academy's first students
Athena Nicholas, REED Academy Founding Family Member and Mother to Mark
My Uncle Harry moved from Jersey City to Arizona in 1968. He and his wife, Aunt Marti, saw the opportunities in the Scottsdale area and she encouraged him to get into real estate. He became the broker-owner of Palm Desert Realty and developed many projects in the Carefree area. My dad always made fun of his address: 30 Easy Street, Carefree, AZ.
We laugh about that, but the truth is that having a child with autism has not allowed our family to live on "Easy Street." But it has allowed me to feel immense gratitude to all who have supported us over the years. My Uncle Harry was very involved in his community and with various charities. Always very generous, he gave from the heart. I was very touched when I learned that he named REED in his will. It was such an Uncle Harry thing to do, that I can imagine just how he sounded when he told his lawyer to give a percentage of his estate to "Athena's charity."
He knew that I helped co-found an organization that would change my son Mark's life as well as the lives of many others. It means the world to me that he was so generous with his gift. The pandemic shut down the REED Next Adult Day Program for months, and the timing of his donation helped sustain it. The biggest blessing for me was when Mark and his friends moved into a REED Next home. My uncle would have been so thrilled. As REED contemplates building or purchasing other group homes, he would be so excited to know they're investing in real estate!
Seeing the legacy my uncle created at REED inspired my husband Ken and I to do the same, including the REED Foundation for Autism in our estate planning conversations. We want to ensure that children and adults with autism continue to benefit from all that REED has to offer long after we are gone.
Lynn Klinenberg, Grandmother to David
I'm the grandmother (Nana) of an autistic boy. When David was diagnosed at age three, he rarely talked to others, had a short attention span, and was in his own world. At the time, his parents, Rick and Ellen, researched many options for David, including moving out of town, and felt that an applied behavior analysis (ABA) program was the best solution. The problem was that every school that had this program was full.
As David's grandmother, I witnessed every step of their frustration and desperation. They were determined to find a solution to help David reach his potential. Many days, weeks, and months went on with no solution. With no other option available, David was forced to enter his neighborhood kindergarten — and he was completely lost.
Thankfully, five families, including Rick and Ellen, united and started REED Academy — and I'm so proud of these families. They had many fundraisers, and even though I lived on the opposite coast, I made almost all of them, along with David's other grandparents, aunts, and uncles. We were thrilled when they were able to buy a piece of land and eventually build the school. What a triumph! This could not have happened without the generosity of grandparents, extended family, and area businesses.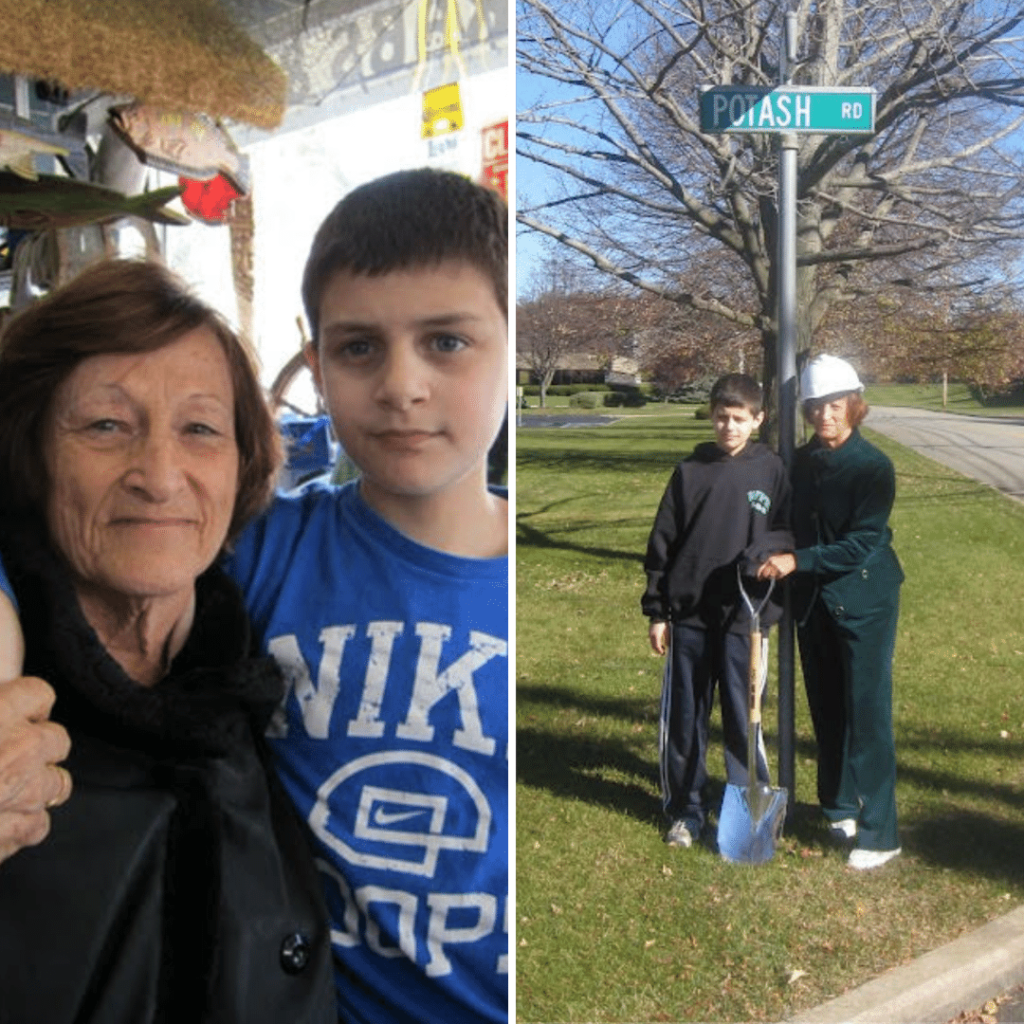 Lynn Klinenberg and her grandson, David
While my original contribution to REED went towards building the gym, the Parents Night Out program has always been near and dear to my heart. That's when REED teachers would host a Friday night get-together for students so their parents could get some much-needed respite and renewal.
I'm so proud of what REED Academy has become. I've watched my grandchild blossom at the school, which he loves with all his heart. I'm so impressed with the continued progress and the board's forward-looking plans. Rick and Ellen were always concerned about what would happen to David in the future. Now, as an adult, having him live in a REED Next home has been a tremendous relief.
It's appropriate that October is National Estate Planning Awareness Month. The future of REED holds tremendous promise. Please join me as part of REED's Visionary Fund to ensure a lasting impact for generations to come.
The REED Visionary Fund welcomes donors to consider naming the REED Foundation for Autism in their will or estate.  To learn more about how to become a founding member of our fund, please click here.