DIRECT SUPPORT PROFESSIONAL IS THE FIRST TO BE HONORED IN REED'S NEW EMPLOYEE RECOGNITION PROGRAM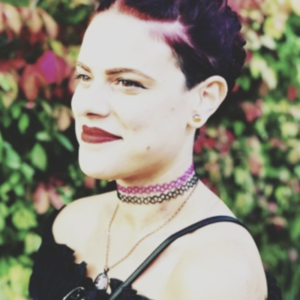 Aimee Ellerbrook, Direct Support Professional (DSP) with the REED Next Day Program, has been named a REED Champion Among Us! In our work, there are those team members that excel in their interactions with students, clients, and fellow colleagues, who build community with energy, enthusiasm, and the highest of standards, all while demonstrating new ways to enhance the lives of those around them.
According to the nominees, "Aimee has shown excellent leadership skills keeping her team motivated." Others explained, "Aimee is a dedicated, consistent DSP who gives her best to clients every single day. With her kind and patient manner, Aimee brings light and positivity to everyone she interacts with."
 "We're thrilled to name Aimee our first Champion Among Us," added Chantelle Walker, CEO, REED Autism Services. "Aimee is fully engaged with our REED Next clients. She's formed a special bond, understands their needs and preferences, and brings commitment and creativity to her work. She demonstrates many of REED's core values, particularly, our focus on the individual."
Want to nominate a staff member? Click here. Winners will be selected monthly.